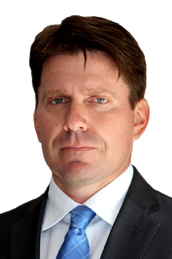 Leighton Carroll, Chief Executive Officer
Leighton was appointed CEO of Baylin in June 2021 and brings over 25 years of corporate technology leadership experience, including wireless network, engineering, and software development. As President of QuadGen Wireless, a national telecommunications services engineering firm, Leighton led the company to sustained growth and customer diversification, to ultimately overseeing QuadGen's successful acquisition by MasTec. He was the CEO of Squan Holdings from 2014 to 2016 where he transformed a NY metro wireless construction firm into a wireless and transport engineering and delivery company with 11 offices in 10 states.  As CEO of Wireless Maritime Services, Leighton grew the company from $3M in revenue to the market leader in international maritime communications. Leighton worked with AT&T for 18 years in various executive roles including leading the Merger and Integration organization for wireless.
He is a graduate of Virginia Tech and has executive education from Harvard Business School, the Wharton Business School, and the MIT Sloan School of Business.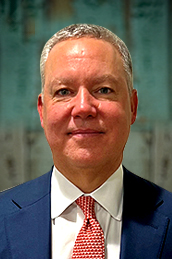 Whit Martin, Vice President of Sales, Wireless Infrastructure
Whit joined Galtronics in 2018 as Director of Sales and was promoted to the Vice President role in early 2022 to lead the Wireless Infrastructure sales team. Whit is responsible for the sales and growth strategy of Galtronics Infrastructure Business Unit including Macro, Small Cell, DAS and Venue antenna products. Prior to joining Galtronics, Whit served in various sales and management roles with companies including LGP Allgon, Powerwave Technologies, Hitachi and CellMax supporting sales of Antenna, Amplifier and RF Filter products in North and Central America.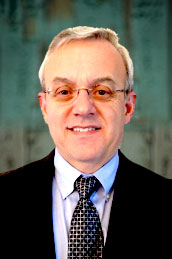 John Dakas, Vice President, Embedded Antenna Group
Mr. Dakas joined Galtronics in April 2018 after a 29 year career at Nokia which included services at Alcatel Lucent and At&T  network systems. For the better part of the 2000's, John was part of the customer sales team that supported AT&T mobility, focusing on RAN solutions. Technical sales of RAN solutions for both cell sites and mobility switching centers was his specialty. Throughout his career, John held various roles including wireline engineering, wireless engineering, business development and sales for both the NAR and Asia Markets.
Mr. Dakas earned his Bachelors of Science and Technical Management Degree from DeVry University and his MBA from Keller Graduate School of Management.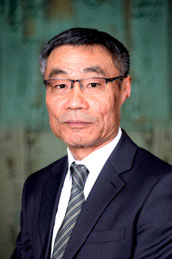 Simon Yang, Vice President of Engineering and General Manager Galtronics USA
Dr. Yang is a thirty year veteran of the wireless community and has made many contributions to the industry as a whole, including system level active throughput optimization in product development which is now an industry standard process. Dr. Yang comes to Baylin from Airgain where he created and directed the technology strategy from initial R&D to final production and manufacturing. As the Vice President of Engineering he drove innovation and strategic positioning while supporting business development activities. By leading successful teams across multiple countries he increased market share in the fields of embedded electronics, consumer electronics and wireless communications taking Airgain from a start up to a world leading embedded solution company in a span of 13 years.
Simon received his PhD from the Research School of Physics and Engineering, Australian National University, his Masters of Science from the Opto-Electronic Research Institute, Shanxi University and his Bachelor of Science from the Radio-Electronic Department at Sichuan University.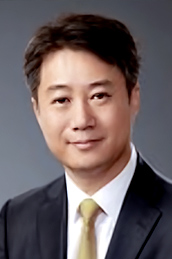 JJ Kim, President, Mobile and Network
JJ oversees the Mobile and Network business, headquartered in Korea with production facilities in Vietnam.
Mr. Kim brings over three decades of experience and strong relationships in the Korean electronics ecosystem, having been a country manager for several non-Korean western companies over the course of his career. He has a strong track record of success in building businesses, generating and increasing sales revenue, and leading employees to successfully deliver positive results. Former companies include Richwave Technology, Synaptics, On Semiconductor, and Texas Instruments.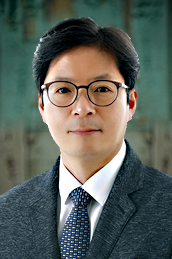 Edward Kim, Vice President and General Manager, Galtronics Vietnam
Mr. Kim joined Galtronics in 2015 as Deputy GM of Galtronics Vietnam. In his role, he was involved with sales, production planning, customer service and IT management. Prior to joining Galtronics, Edward worked in production roles at similar Vietnam facilities and earlier in his career he worked in the Korean military and in the military defense industry for nine years.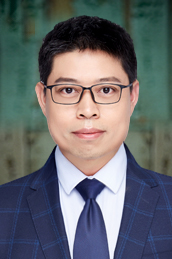 Paul Liu, General Manager, Galtronics Wuxi
Mr. Liu was promoted to the position of General Manager of Galtronics Wuxi in December 2020. Paul originally joined Galtronics in 2016 as Global Supply Chain Manager for the Wuxi manufacturing facility. Previously Paul was employed for 5 years as Deputy Director of Purchasing & Logistics in the semiconductor industry with Memsic Semiconductor and Memsic Transducer Systems. Prior to that, Paul worked for 7 years with LSGA, a joint venture of Midea and General Electric, first as Purchasing Manager and Project Manager and then as Customer Account and Logistics Manager.