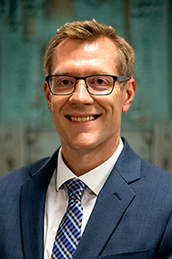 Minya Gavrilovic, Acting President, Chief Technology Officer
Minya has innovated in the wireless industry for over 19 years. Most recently he was the Executive Vice President of Innovation and Product Strategy and the founder of Galtronics Canada Ltd. Between 2017 and 2019, Galtronics Canada Ltd. successfully developed over 30 new small cell, DAS and base station products.
Previously Minya was VP Engineering and General Manager of CCI Antennas for over five years. In that role, he led the development of a large portfolio of wireless network base station antennas approved by Tier 1 network operators worldwide. Before CCI Antennas, Minya led the RF Qualification Facilities group at the Canadian Space Agency, led product management at TenXc Wireless (which later became CCI Antennas) and commenced his career as a RF design engineer at EMS Technologies (now MDA).
Minya holds a Ph.D. in Electrical Engineering from McGill University.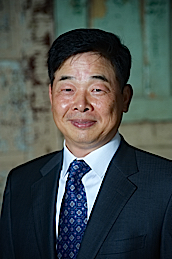 Mike Moon, President, Asia Pacific
Mr. Moon joined Galtronics in July 2014 moving from his thirty year career with Samsung in which he held increasingly senior roles culminating as President of Samsung Electro-Mechanics America and Vice President for Samsung Electro-Mechanics Corporate in Korea. As seasoned mobile technology sales and marketing executive, Mr. Moon brings multicultural and multilingual experience to the Galtronics team. Mr. Moon is noted for his sales and leadership capabilities as well as his extensive network of contacts in the antenna and components marketplace.
Brent McMurray, VP Sales, Wireless Infrastructure Group
Mr. McMurray joined the Galtronics team in July 2017 with a strong 20 year background in the industry. Immediately prior to  joining Galtronics, Mr. McMurray was Vice President of Sales & Marketing at Smiths Microwave Telecoms, Inc., where he lead all customer facing sales and support functions for the Americas. He successfully merged four disparate companies: Kaelus, Radiowaves, Transtector and PolyPhaser into a single sales and support organization which created the largest Telecom Group within the Smiths Organization.
Brent also previously held the position of Director of Sales and Marketing at KMW and was successful in gaining approval for their amplifiers, filters and Base Station Antennas for the largest LTE RFP in the Americas.  Brent spent several years with Powerwave Technologies where he led their Coverage Solutions Innovations team and then transitioned into Key Account Management for a large Tier 1 Operator.  He began his career with MCI Worldcom/SkyTel leading sales in the Los Angeles/ Orange County region of California.
Brent attended Colombia Southern University for his Bachelor of Science in Business Administration/Management and is currently a candidate for his Masters in International Business and Finance.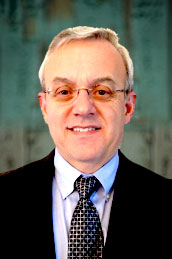 John Dakas, VP Sales, Embedded Antenna Group
Mr. Dakas joined Galtronics in April 2018 after a 29 year career at Nokia which included services at Alcatel Lucent and At&T  network systems. For the better part of the 2000's, John was part of the customer sales team that supported AT&T mobility, focusing on RAN solutions. Technical sales of RAN solutions for both cell sites and mobility switching centers was his specialty. Throughout his career, John held various roles including wireline engineering, wireless engineering, business development and sales for both the NAR and Asia Markets.
Mr. Dakas earned his Bachelors of Science and Technical Management Degree from DeVry University and his MBA from Keller Graduate School of Management.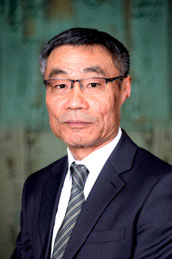 Simon Yang, VP Embedded Solutions Engineering Tempe, AZ
Dr. Yang is a thirty year veteran of the wireless community and has made many contributions to the industry as a whole, including system level active throughput optimization in product development which is now an industry standard process. Dr. Yang comes to Baylin from Airgain where he created and directed the technology strategy from initial R&D to final production and manufacturing. As the Vice President of Engineering he drove innovation and strategic positioning while supporting business development activities. By leading successful teams across multiple countries he increased market share in the fields of embedded electronics, consumer electronics and wireless communications taking Airgain from a start up to a world leading embedded solution company in a span of 13 years.
Simon received his PhD from the Research School of Physics and Engineering, Australian National University, his Masters of Science from the Opto-Electronic Research Institute, Shanxi University and his Bachelor of Science from the Radio-Electronic Department at Sichuan University.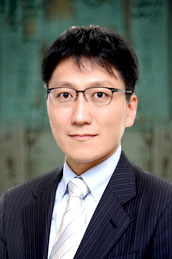 Denis Lee, VP GM Galtronics Vietnam
Mr. Lee joined Galtronics in 2004 as a founding member of Galtronics Korea. Prior to joining Galtronics Mr. Lee worked in aerospace for eight years.
Denis was successful in winning the first Samsung business for Galtronics in 2004 and lead all engineering activities at the Korean location. He successfully managed the move to mass production in China as well as local manufacturing in Korea. In 2013, Denis was promoted to GM of Korea. In 2015, Denis took on the role of Asian regional VP of engineering to support business development for Acer and Foxconn.
In 2016 Denis was relocated to Vietnam, and promoted to GM, to manage the manufacturing operation there. In  2017 Denis received the additional promotion to corporate VP.
Denis holds a Master of Science Degree in Mechanical Engineering Technology from Hongik University in Seoul, South Korea.
Mark Waddell, VP Global Operations/Supply Chain
Mr. Waddell joined Galtronics as General Manager in September 2016 to lead the manufacturing operations in China. Mark previously worked for ten years in China with Meadwestvaco/WestRock in various operations positions culminating in the GM role at two of its facilities. Prior to that, Mark worked for Mann Edge Tool Company for 17 years, most of those as VP of Sales and President.
Mark holds a degree in Mechanical Engineering from Bucknell University in Pennsylvania.