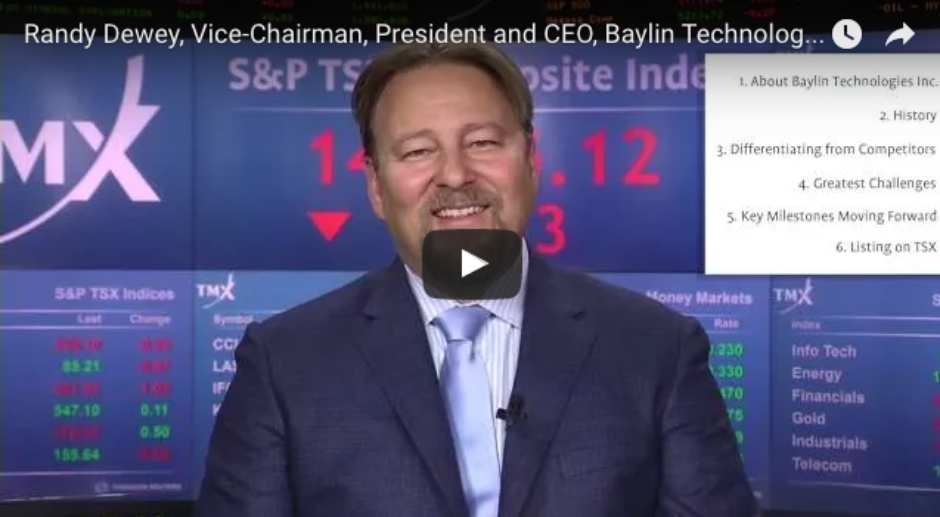 The View from the C-Suite, TMX: Randy Dewey, Vice-Chairman, President and CEO
Baylin Technologies Inc announced the release of a C-Suite interview that was conducted at the offices of the Toronto Stock Exchange on August 31st, 2016 with Baylin Technologies President and CEO, Randy Dewey.
You can watch the full video above. During the interview Mr. Dewey discusses the history of Baylin Technologies, how Baylin differentiates itself from its competitors, the greatest challenges the business has experienced and key milestones the company is focused on for the future.