30°/30° 8-Port Directional Panel Antenna [1695-2690 and 3400-3800 MHz]
Description:
Single-sector MIMO antenna for high capacity and
stadium venues.
30°/30° beam width dual-polarized covering
AWS/PCS/WCS and CBRS Bands.
4x ports for 1695-2690 MHz
4x ports for 3400-3800 MHz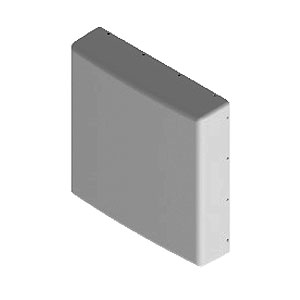 Support and Specifications
More Information
Pattern or iBwave vex files can be provided upon request. Contact customer support.