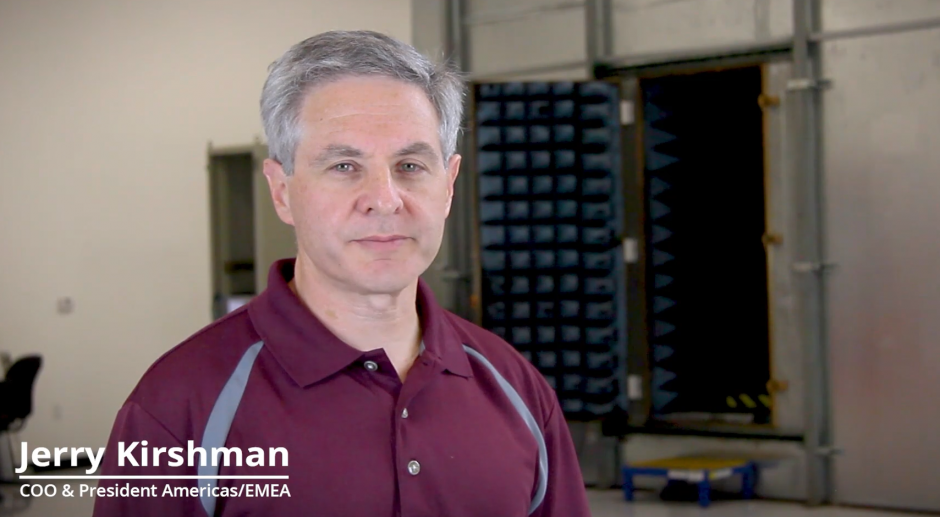 Galtronics Americas/EMEA President and COO Jerry Kirshman gives a virtual tour of new Tempe Arizona design and customer service facility
Full Script
"Hi, I'm Jerry Kirshman, President and COO of Galtronics Americas/EMEA, a growing and vibrant customer focused antenna company.
I'm here in our new Tempe Arizona facility, which will serve as one of our primary design and customer service centers.
Behind me is our antenna chamber, a state of the art test and verification system we use to ensure our products meet industry standards of excellence.
We are also constructing a second design center to address the small cell, basestation, and 5G markets, while expanding our manufacturing capability in Asia to accommodate growth.
We are also introducing a new line of stealth antennas for small cell applications which are designed to perfectly blend into the environment.
By combining our engineering talents we can address the needs of current and future wireless networks.
We look forward to working with you."